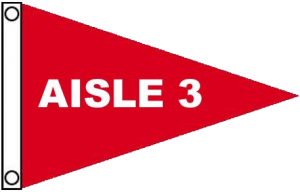 Aisle3 is a meal solution that offers low cost, easy to cook meal ideas based on what is on sale at your local grocery store.  Every week 4 new recipes and meal ideas are offered that cost under $20 for 4 people and take less than 40 minutes to prepare.  Cheaper and faster than ordering-in, Aisle3 has meals that are family friendly and are designed to appeal to busy parents, college students and anyone  looking to get a homemade dinner on the table quickly and inexpensively.
Each meal is cooked and photographed in my kitchen by me with step by step photos that will be compiled into a 15 second slide show set to music.
My name is Nancy and I live in Northern New Jersey.  I am a mom with 3 boys and my goal in life is to get my kids to eat the food I cook.  Aisle3 is for anyone looking to get a great meal on the table, faster and cheaper than takeout.
aisle3 is my passion project because it combines my three loves; cooking, food shopping and tech.  I came up with the idea when my two oldest sons were in college, living in apartments and no longer on meal plans.  I was still responsible for paying for their food and I needed a way to keep them on a budget.  I would go online and look to see what was on sale at the supermarkets near their schools.  Then I would send them quick and easy recipes they could make for under $20 for all four roommates.  As I was doing this, I realized I could have this work as an app or website for any store.  Since I was only a strong enough techie to design a website, aisle3nj.com was born!
Follow me on instagram: nstone206
email me:mailto:nstone206@aisle3nj.com
watch me: https://www.dropbox.com/s/wkcbehor3w3p5sd/CookingRoughCut.m4v?dl=0
press: https://baristanet.com/2017/02/montclair-woman-creates-aisle-3-to-make-your-weekday-meals-easier/
shop  cook eat  love